Both tuxedos and suits look excellent on guys, whether they are the groom, the best man, the bride's father, or a wedding guest. They have a lot in common. Both of them are pieces of formal menswear that can be worn to receptions in the backyard or indoor arena ceremonies.
The difference between a tux and a suit is that in a tux, a satin side stripe runs down the leg of the trousers and satin facing on the lapels, buttons, and pocket trim. Suits don't contain any satin and typically feature metal buttons.
Let us learn the primary difference between a tux and a suit below:
What is a Suit?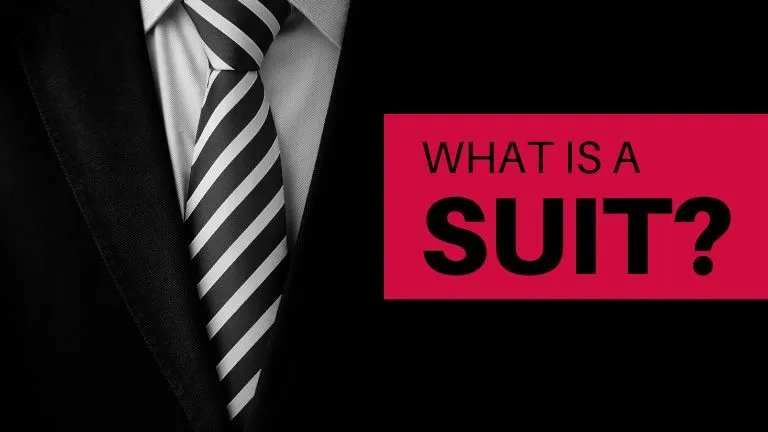 Suits make guys look more appealing since they appear clean and professional. Confidence and strength are appealing attributes in a man, both of which can be enhanced by a well-fitting suit.
Men worldwide have prioritized wearing suits to formal, party, or wedding events. It creates a trendy and manly appearance. Numerous brands provide high-quality suits, so you must pick the ideal one for yourself. The three main parts of the three-piece suit are: Suit jacket, waistcoat, and pants.
Traditionally, a suit consists of a tailored jacket and a pair of pants made from the same material. They should not be worn individually; they should be worn together.
Suits come in two different layouts: two pieces and three pieces. A three-piece suit has a waistcoat that is made of the same material as the jacket and trousers.
What is a Tux?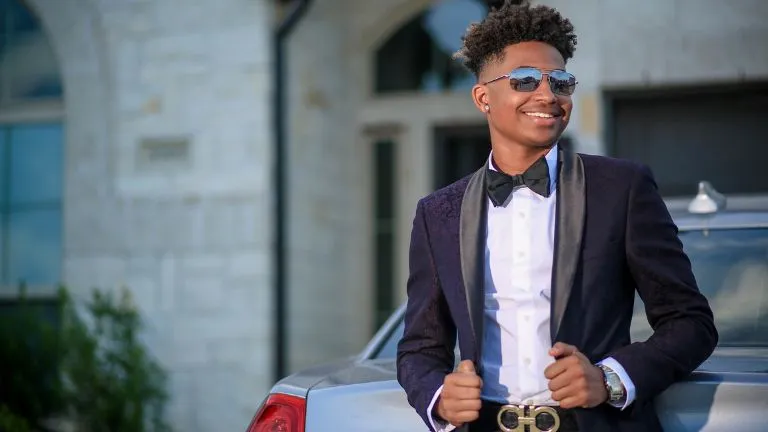 The formal evening suit known as a tux, often known as a dinner jacket or dinner suit, is what men typically wear to black tie events. Tuxedos are well-known for being a man's dinner jacket! Contrary to suits, which can be worn at any time, this expressly states that it should be worn on particular formal special occasions.
Satin is used for tuxedo lapels, buttons, and pocket trim. Typically, blue, black, and grey are made with satin, while navy and blue are not.
There are a few distinct components that make up the tuxedo:
Featuring satin facings on the jacket
Shirt in white.
Tie a bow (sometimes, a necktie)
Pants
When choosing shoes with a tuxedo, look for a classic appearance. To accomplish that, you must ensure that the outfit's many components match the event and one another. The secret is knowing when and which tux style to choose.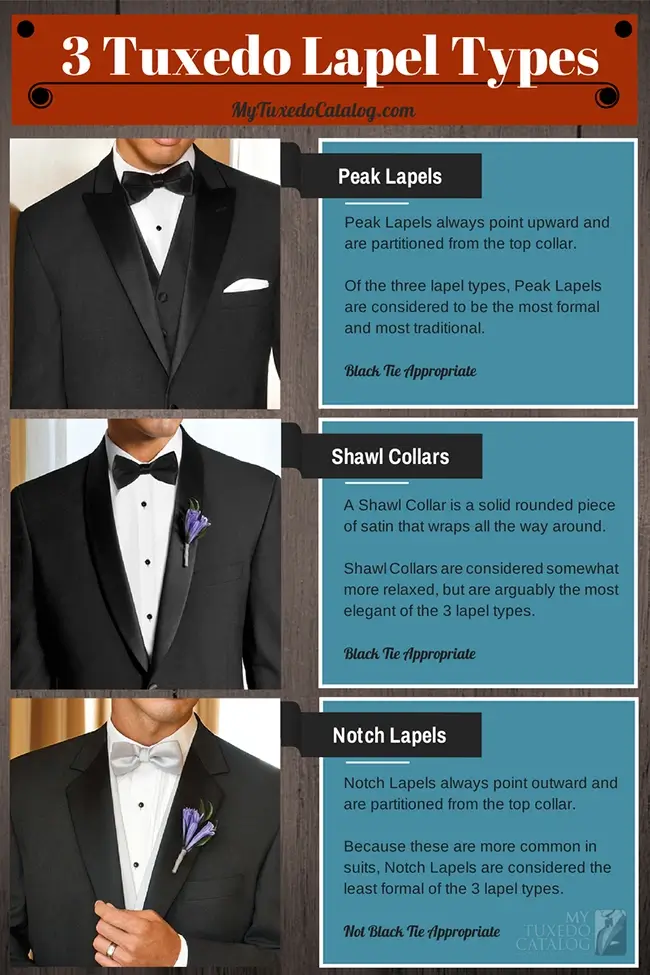 Difference Between a Tux and a Suit
The main difference between a tux and a suit is below:
Even though a suit and a tuxedo may look alike, they serve entirely different functions.
Anytime during the day, a man can dress in a suit. Compared to tuxedos, they are less formal and go well in professional settings.
Tuxedos are more formal attire and can only be worn on formal occasions for the wearer to pull off the look. The primary difference between a tux and a suit is that suits are generally worn with a long tie, either by itself or in combination with a matching vest, while tuxedos are often worn with bow ties and a vest.
Another difference between a tux and a suit is that a tux is more suitable for semi-formal evening occasions. In contrast, a suit is more of a modest option, and people can wear it at work during the day.
Tux is typically more flashy attire. Tuxedo shirts have a front pleat and can be paired with cufflinks, studs, and other similar items, while suits look simple and classy.
People believe they should only wear a three-piece suit on formal occasions like weddings and evening gatherings, but in reality, the three-piece is a sign of classic elegance and is just as formal as a two-piece suit (Suit Jacket & Trousers).
Learn More: What is the Difference Between Knitting and Weaving?
Tuxedo Vs. Suit
The comparison between the tuxedo vs. suit is below:
Color: In comparison between tuxedo vs. suit in terms of color light, informal materials are commonly used in suits. Versatile colors like navy blue or gray are traditional suit colors.
Since black is a stunning symbol of class and culture, most traditional tuxedos are either black or midnight blue.
Pocket Square: If we compare tux vs. suit in terms of pocket square. We might wear a pocket square with a suit in a wide range of colors. Stick to a traditional basic white color scheme when wearing a tuxedo.
Shoes: Another comparison between tux vs. suit is that people can wear leather dress shoes with a suit. Patent leather slippers are required for a tuxedo.
Jacket: Suits have jacket lapels with a notch or peak made of the same material as the suit. Either a shawl or a peaked lapel are seen on tuxedos.
Trousers: Tuxedo trousers have a braid that matches the jacket lapels running down the side of the leg.
Shirt: A dress shirt with a button-up collar is required with suits. They could have a variety of patterns or come in any pure hue. A plain white button-up shirt with studs is required for tuxedos.
Neckwear: Suit shirts can be worn with or without ties, bow ties, or both. Bow ties and waistcoats are required for tuxedo shirts.
What is the Difference Between a Tux and a Suit?
Highlighting the main difference between a tux and a suit in the following table:
| Suit | Tux |
| --- | --- |
| Suits can be any color and any variety. | Tuxedos are always black or extremely dark blue. |
| Satin is not used in suits. | Satin is used in tuxedos. |
| Suits are more suitable for day time events. | Tuxedo is more suitable for evening events. |
| People can wear suits with ties or bow ties. | People can only wear bow ties with tuxedo. |
Conclusion
Black and various shades of gray are the most popular colors for suits and tuxedos. However, both come in a range of colors. For a classic appearance, you can also choose navy blue or white. Depending on the day and time of year when you get married.
The primary focal difference between a tux and a suit is that a tuxedo contains satin, while a suit does not. Satin is often used for tuxedo lapels, buttons, pocket trim, and the side of the pants. The suit contains no satin, and the buttons are typically made of plastic.
Learn More: What is the Difference Between Internal and International Migration?